.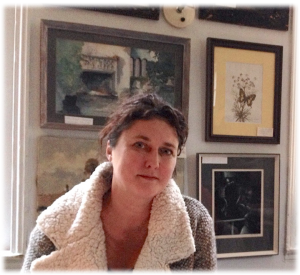 I was born in Austria on 9 October 1966 and emigrated to South Africa in late 1988 after meeting a South African in my last year of studying for my tourism college degree in Salzburg. My sons were born here in 1990 and 1992 and I started studying astrology with Monica Cromhout in 1999. Before meeting Marelna du Plessis on one of the CAA talks and embarking on her 2 year course on Polarity Therapy before moving back to Austria with my sons in late 2002 so they could get an education overseas.
Although still in the travel business full time…
…my passion for astrology and polarity have remained. Further courses over the years have also taken me into a more psychological and philosophical direction.  I am currently studying with the Faculty in London to gain my Diploma.
My life is split between Austria and Cape Town. And both my sons have decided to move back to this lovely city after finishing their education. So travelling up and down these "poles" is so natural to me that the name of Astro-Polarity has come up as a business name. My website is still new and "growing", and I have started with regular monthly blogs. I am available for consultations in both German and English in person or via Skype or what's app. I also do translations and workshops.